Diddy's Halloween Costume as Pennywise Shows the Terrifying Clown Has Some Dance Moves
Home » Blog » RIHauntedHouses.com News and Updates, Halloween Headlines
November 6, 2018 By Wendy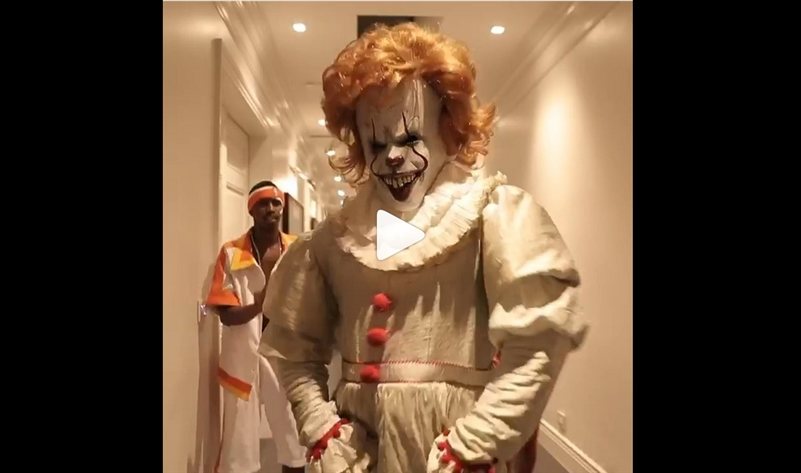 Sean "Diddy" Comb's dressed up as Pennywise
Photo by:
Diddy, via Instagram
After Sean "Diddy" Comb's major scare when a clown popped out from a piece of furniture on The Ellen DeGeneres Show, you would think he wouldn't go anywhere near a clown costume. But, that's just where he went this Halloween!!
Diddy came out dressed as Stephen King's Pennywise from the thriller It. Watch as he entertains us with some smooth dance moves! Click here to watch!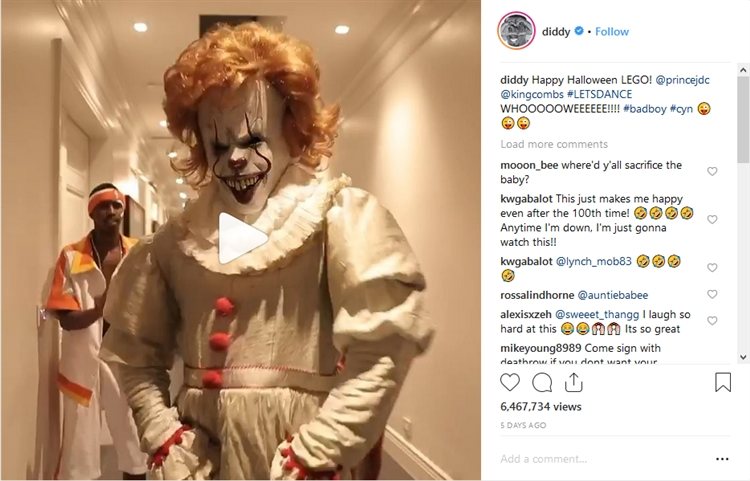 Let us know in the comments below what you think of Pennywise's dance moves!