Factory of Terror to Donate 100% of Proceeds to Soup Kitchen this Saturday
Home » Blog » Rhode Island's Best Weekend Events, RIHauntedHouses.com News and Updates, Rhode Island Haunt News
November 1, 2017 By Chelsea T.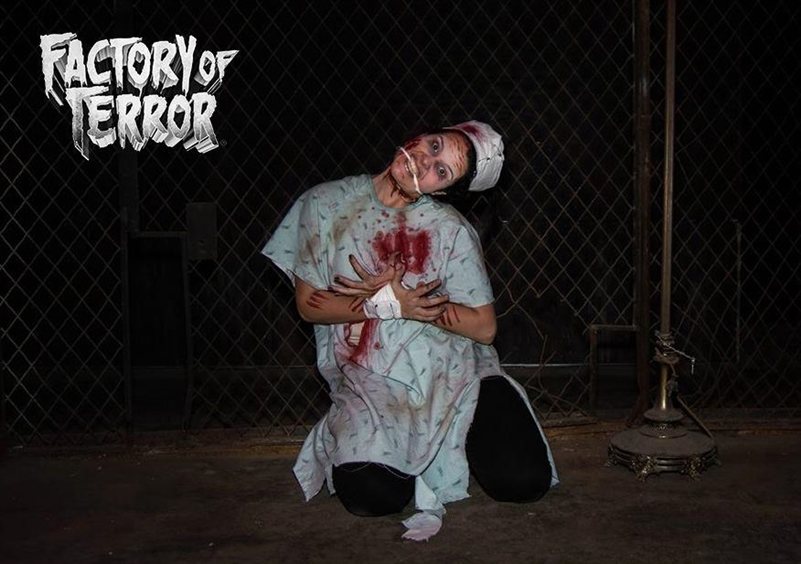 This Saturday, November 4th, Factory of Terror will be opening their doors to thrill seekers to scare them for one last night this Halloween Season. They'll be ending their haunting season off with a bang, as they benefit a Fall River, Massachusetts Soup Kitchen, 'Sharing a Blessing.'
The Haunted Attraction has three locations, including West Warwick and two in Massachusetts, one in Fall River and the second in Worcester. The event will take place at each of the attractions from 7:00-9:30 PM. What better way to end the Halloween Season than giving back to a great cause, all while enjoying the scares?!
Thrill seekers can take on five different haunted attractions at each Factory of Terror location, including the Zombie Alley, Dracula's Hideaway and more. Will you be able to brave them all? Invite some friends along for your haunting adventure and find out!
Click here to purchase your tickets in advance!