Frightening Fun in Store this Halloween Season at Fortress of Nightmares
Home » Blog » Rhode Island Haunts: An In Depth Look, RIHauntedHouses.com News and Updates, Rhode Island Haunt News
August 11, 2017 By Haunt News & Press Releases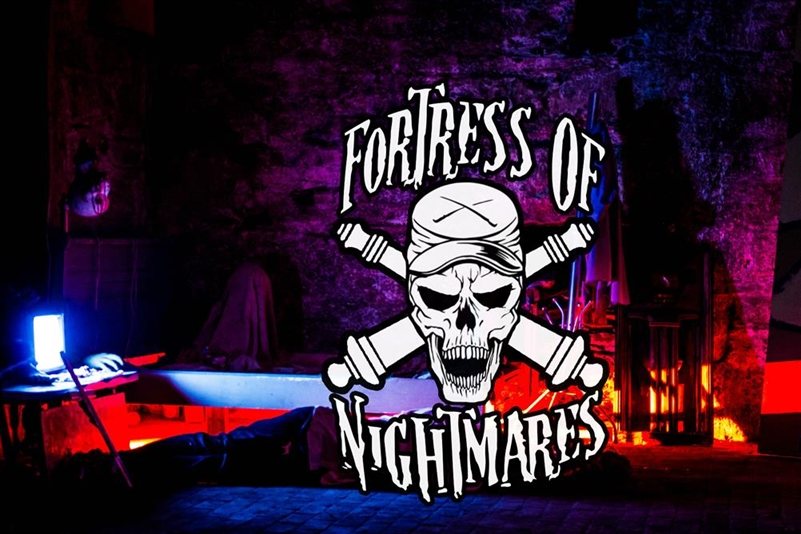 RIHauntedHouses.com recently sat down with David Prata of Fortress of Nightmares, to discuss what's new at Fortress of Nightmares for the 2017 Halloween Season! Located in Newport, Fortress of Nightmares offers thrill seekers three terrifying haunted attractions at one great location.
What's new at Fortress of Nightmares for 2017? Do you have any new rides, attractions, or special features that Haunt Seekers should know about?
Paranormal360 is a brand new attraction which utilizes state of the art technology to synchronize over two dozen VR headsets together. Guests will experience an 8-minute horror movie simultaneously with added live special effects to enhance your fright!
What are you most excited about for the 2017 Halloween Season?
We are most excited to be the first attraction in the Rhode Island Market to launch a Virtual Reality attraction.
What differentiates Fortress of Nightmares from other local haunts in Rhode Island?
Fortress of Nightmares is unique as it is located inside an actual Fortress. Fort Adams is recognized as a National Historic Landmark.
How long has Fortress of Nightmares been in business? Can you tell us a bit more about Fortress of Nightmares's history?
2017 will be our 13th year operating.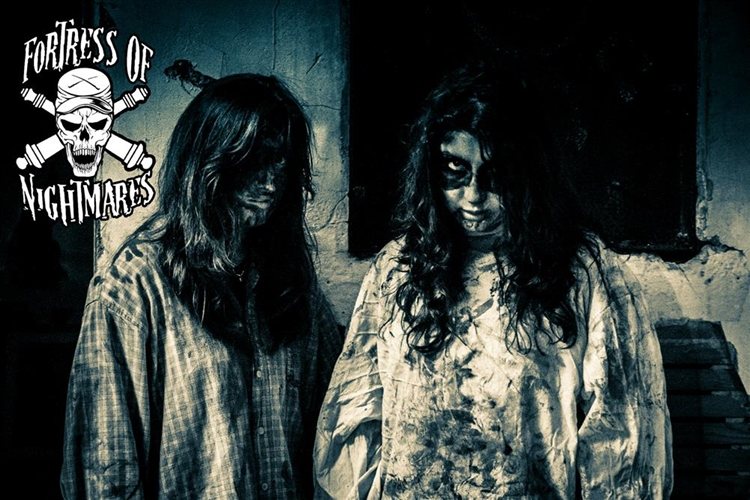 What's your favorite experience since opening Fortress of Nightmares?
Since our opening, Tunnels of Terror has been our flagship haunt. It's the haunt that we keep improving and bringing back year after year.
How long is a typical haunt experience at Fortress of Nightmares from start to finish?
Guests should expect to spend about 1 hour inside Fort Adams, and in that time you'll be able to experience our three attractions.
On a scale from 1 to 10, how scary would you say Fortress of Nightmares is? Why?
Fortress of Nightmares is ranked a solid 8 out of 10. We're not going to cause you to have heart-failure, but we're sure to scare you as often as we can!
Does Fortress of Nightmares's property have any real haunted history? Do you have a spooky encounter you'd like to share?
Historic Fort Adams was featured on SyFy's hit paranormal reality show "Ghost Hunters" in the 2015 season, and we've been experiencing a number of unexplained happenings for several years.
What inspired you to open up a haunted attraction? What's your favorite part of the business?
Fortress of Nightmares is the largest fundraiser to benefit The Fort Adams Trust. The Trust is a 501 c3 certified nonprofit organization that restores and rehabilitates the historic Fortress.
How has new technology (i.e. animatronics, special props, etc) helped you to enhance Fortress of Nightmares?
New technology has allowed us to automate a number of nightly tasks. We use open-source automation software to monitor our attraction for both motion and tripped sensors allowing us to better time our scares. We're also implementing a new attraction based on 360 degree video and Virtual Reality headsets.
Can Fortress of Nightmares accommodate large groups? How many people can experience Fortress of Nightmares together as a group?
Fortress of Nightmares can accommodate any sized group. We offer group discounts of 10 or more tickets, as well as priority lines to ensure your group stays together.
Does Fortress of Nightmares offer any special deals, discounts, or coupons?
Fortress of Nightmares tickets can be purchased through Groupon for a discount. No other discounts are available for the 2017 season.
Anything else you'd like to let us know about Fortress of Nightmares?
Volunteers are always needed to help us scare, decorate, build and manage the event. If you're interested in volunteering, please visit our website for more details.