Tons of Frightening Fun in Store this Halloween Season at Fortress of Nightmares!
Home » Blog » Rhode Island Haunts: An In Depth Look
August 7, 2018 By Haunt News & Press Releases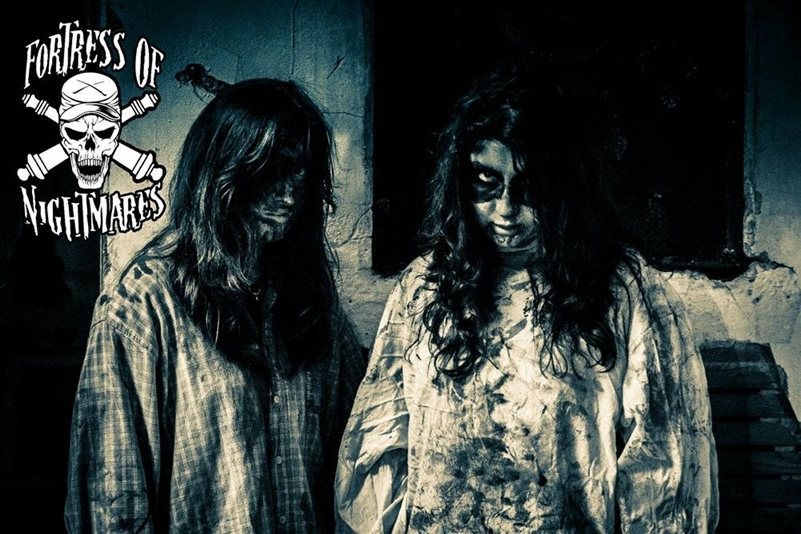 RIHauntedHouses.com recently sat down with David Prata of Fortress of Nightmares, to discuss what's new at Fortress of Nightmares for the 2018 Halloween Season! Located in Newport, this haunted attraction has been preparing all year long to assure they satisfy your appetite for fright this haunting season. Read below to find out all about the frightening fun in store!
What's new at Fortress of Nightmares for 2018? Do you have any new rides, attractions, or special features that Haunt Seekers should know about?
Historic Fort Adams will be utilizing new Augmented Reality technology this season with the introduction of FEAR APP. Guests will be able to download the app to their phone, and use the app to see additional scares that aren't actually in this physical world. We're excited to launch this new technology and look to expand it from scaring during the haunt season, to enhancing our daily guided tours over the spring and summer seasons.
What are you most excited about for the 2018 Halloween Season?
We're excited to launch FEAR APP, and to bring our Synchronized 360 degree video experience back to our guests this season. Fortress of Nightmares is the only haunted attraction in all of New England, and probably the United States to offer such an attraction. 20 guests at a time will put on VR headsets and watch a short scary film, which is synchronized, and we add in physical scares, bursts of scented air, and other special effects which are timed to the video.
What differentiates Fortress of Nightmares from other local haunts in Rhode Island?
Fortress of Nightmares is a fundraiser dedicated to the restoration and rehabilitation of Historic Fort Adams. All money raised stays right at the fort. Fortress of Nightmares is an all volunteer staff from our event managers to the scare-actors.