Night at the Haunted Museum to Stir Up Scares for Two Weekends
Home » Blog » Rhode Island Haunts: An In Depth Look
October 9, 2017 By Haunt News & Press Releases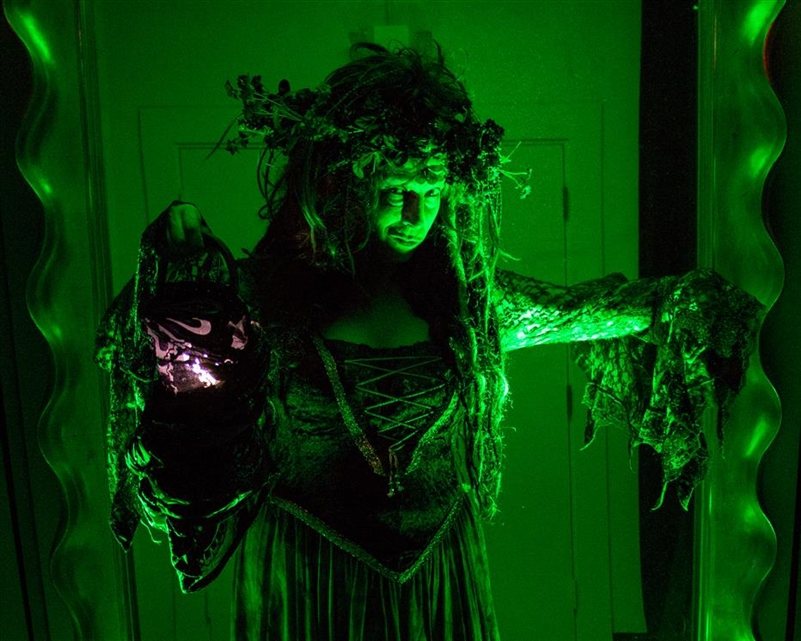 RIHauntedHouses.com recently sat down with Eric J. Auger of Night at the Haunted Museum, to discuss what's new at Night at the Haunted Museum for the 2017 Halloween Season! Located in Pawtucket, this Halloween Experience is presented by REVEL Factory and TEN31Productions, in collaboration with the Jacqueline M. Walsh School for the Performing and Visual Arts.
What's new at Night at the Haunted Museum for 2017? Do you have any new rides, attractions, or special features that Haunt Seekers should know about?
This year's theme and story are completely brand new! This year's underwater theme provided us a unique opportunity to create brand new vignettes based on various depths of the sea: from the shallow surface waters to the pitch black darkest depths. We found our inspiration from nature and combined it with retro aquarium decor to create a one of kind 'underwater feel' with a lot of bioluminescence!
What are you most excited about for the 2017 Halloween Season?
We are excited that this year, we are able to have our Haunt open for two weekends in a row! Last year we had 531 people attend our event in two nights, so we are hoping to have a total of 1200 people over the course of two weekends.
What differentiates Night at the Haunted Museum from other local haunts in Rhode Island?
Our Haunt is different because we tell an original story that we created, and have put a tremendous amount of focus on the artistic presentation. While walking through, there isn't any gratuitous violence or gore; everything presented helps to push the audience forward and tell the story. There is a balance between professional actors, living art performers and volunteers, so the quality of this presentation as a whole is unprecedented for a traditional Haunt.

Throughout the year we worked with students from JMW mentoring them to create an original story, characters, set, sound and lighting design. This presentation is a culmination of a year's worth of efforts between us and the students. All of the money raised gets funneled back into our nonprofit programs which offer arts related experiences for people of all ages.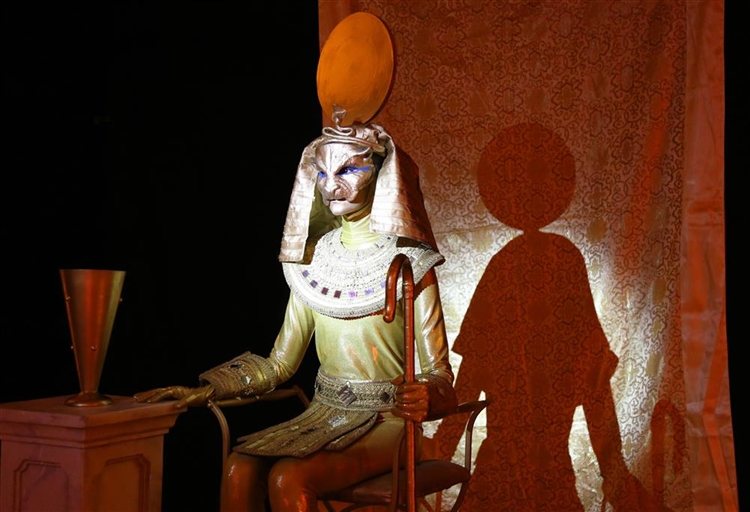 How long has Night at the Haunted Museum been in business? Can you tell us a bit more about Night at the Haunted Museum's history?
This is our second year presenting this event, however, TEN31 has been performing for audiences world wide for the past 17 years. So it's safe to say that we know what we're doing and never leave our audience disappointed!
What's your favorite experience since opening Night at the Haunted Museum?
The reason we do what we do is to elevate people's spirit and give them an experience that they will be talking about for days after and hopefully remember for a long time. The positive feedback that we received from patrons last year was overwhelming and appreciated, that's our favorite thing!
How long is a typical haunt experience at Night at the Haunted Museum from start to finish?
We've taken time to embellish the cue line area with some preliminary information about the whole story for patrons to read, so including the time it takes to see that, the whole experience is around 20 minutes.
On a scale from 1 to 10, how scary would you say Night at the Haunted Museum is? Why?
The scare/ surprise factor would be a 7. Our experience is appropriate for all ages, but not intended for the very young. We focus on the Fantasy of the presentation, but there are a lot of opportunities for patrons to be 'surprised' by what goes bump in the night... This is a Haunt, so there are twists and turns in the dark and plenty of 'creatures' which may be scary for those who are afraid of 'monsters.'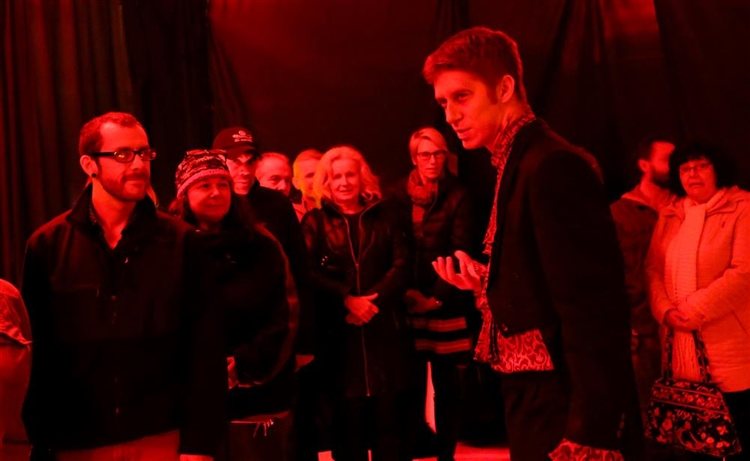 Does Night at the Haunted Museum's property have any real haunted history? Do you have a spooky encounter you'd like to share?
We operate out of the former Carol Cable Millhouse Building along the historic Blackstone River. We haven't had any 'spirits' visit us as of yet, though we certainly invite them to tell their tales if they would like to set up a meeting with us :)
What inspired you to open up a haunted attraction? What's your favorite part of the business?
Our company is called TEN31- yes, it stands for October 31st everyone's favorite day! We live and breathe Halloween everyday!
How has new technology (i.e. animatronics, special props, etc) helped you to enhance Night at the Haunted Museum?
We are pretty old school here, pretty much everything is handmade right here in our workshop. We don't rely on a lot of special technology to make our environments, but there is a lot specialty lighting and some projection to make the night extra special!
Can Night at the Haunted Museum accommodate large groups? How many people can experience Night at the Haunted Museum together as a group?
We can accommodate groups of 15-20 people.
Does Night at the Haunted Museum offer any special deals, discounts, or coupons?
Our ticket price is only $10 so we do not offer any deals or coupons.
Anything else you'd like to let us know about Night at the Haunted Museum?
We hope everyone has a Happy Halloween!!